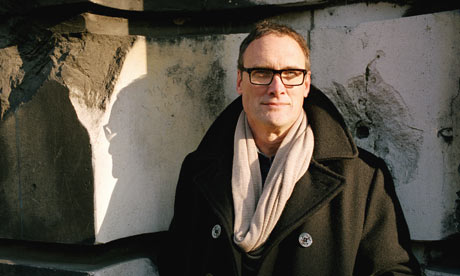 I am a huge, huge AA Gill fan and his columns for the Sunday Times are always a treat.
His latest is on three NYC restaurants -
Momofuku Milk Bar, DBGB and The Breslin
- and though I wish he'd have dedicated a column to each there's no shortage of the AA Gill gems that make his writing such a delight.
Of The Breslin:
"But the signature dish must be the deep-fried peanut butter and banana sandwich. The dish that did for Elvis. Collectively, the table's eyes rolled in their heads and everybody hummed a muffled, chewy rendition of Love Me Tender.
The Breslin is one hell of a restaurant. Packed with regular Joes talking with their mouths full and their heads empty. I loved it here."
and the movement of serving comfort food in a near-depression city:
"The mouth appeal of the fat and the sweet and the sticky is incoherent. The flavours just make your mouth a big, warm sleepover. This is cud Valium, mood-altering, head-numbing, feelgood food."
he makes me swoon with wordy indulgence...